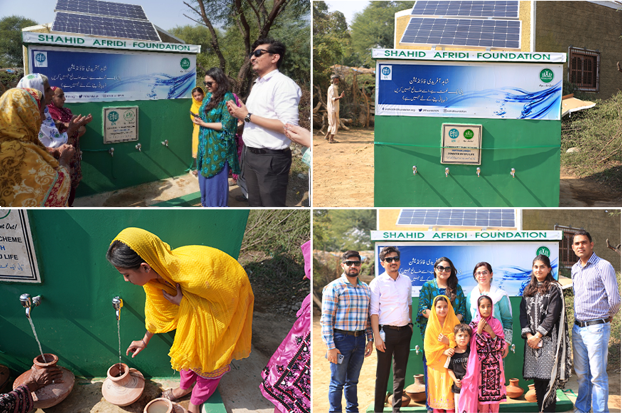 EFU Life Assurance Limited, the leading life insurance provider in the country is proud to join hands with Shahid Afridi Foundation (SAF) to uplift the underserved communities across Pakistan. The year-long partnership is working towards creating possibilities to provide access to clean water, empower youth through quality education, and respond to natural calamities through three initiatives of Shahid Afridi Foundation namely Water, Education, and Emergency Relief Response.
The partnership is getting strengthened further with the installation of two solar-powered community water tanks in Sindh and Punjab. These water tanks will directly benefit a community of more than 4000 people by providing them with access to water.
A ceremony was held at Thano Bullah Khan Kirthar – Distt. Jamshoro, Sindh to inaugurate the first of the two solar-powered community water tanks. It was attended by the Senior Management of EFU Life Assurance Ltd. and Shahid Afridi Foundation along with the local community leaders.
EFU Life as a Company has been actively working towards various social welfare projects for the betterment of communities.