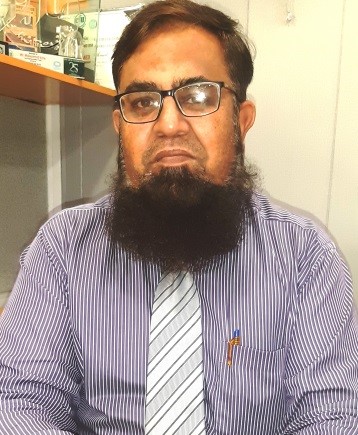 Name
Farrukh Ayoub
Designation
Senior Business Manager (SBM)
Branch
Lahore Metropolitan Branch
ME AND EFU LIFE:
I was born in the beautiful city of Quetta and completed my Masters from Baluchistan University, Quetta. I was recruited by Mr. Imran Ahmed (ZM Quetta) into EFU LIFE in November 2004. I began achieving milestones like BDM and MDRT in 2006 under the guidance of my great motivator, mentor, and teacher, Mr. Muhammad Javed (RM Quetta).
In 2010, I relocated to Lahore and had the opportunity to work under the guidance of the late Mr. Zahid Ali Raza, who played a pivotal role in honing my skills. Under his mentorship, I continued to achieve milestones such as BDM, MDRT, company-maintained car, and many more. Currently, I work under the supervision of Mr. Waqas Ali Raza (Branch Manager), who has consistently supported me through the highs and lows, providing motivation and contributing to my success.
MY MOTIVATION
Winning customer trust, achieving my company's targets, understanding the potential benefits of my product/service, and presenting it in the customer's context bring success. Success is one of the biggest motivation for me.
Another motivation is my family, who always provide me with emotional and mental support during challenging situations. These are the reasons for my success in my Sales career.
MY MESSAGE
In the realm of sales, there is no shortcut to success. Prospecting is a demanding and emotionally draining task, but it's the necessary investment to achieve a substantially high income
MY DREAM
My dream is that every household in Pakistan should be financially secure, and indeed, all the salespeople working in the life insurance business may contribute their share to realize this dream.
Farrukh Ayoub
Senior Business Manager (SBM) | Lahore Metropolitan Branch.