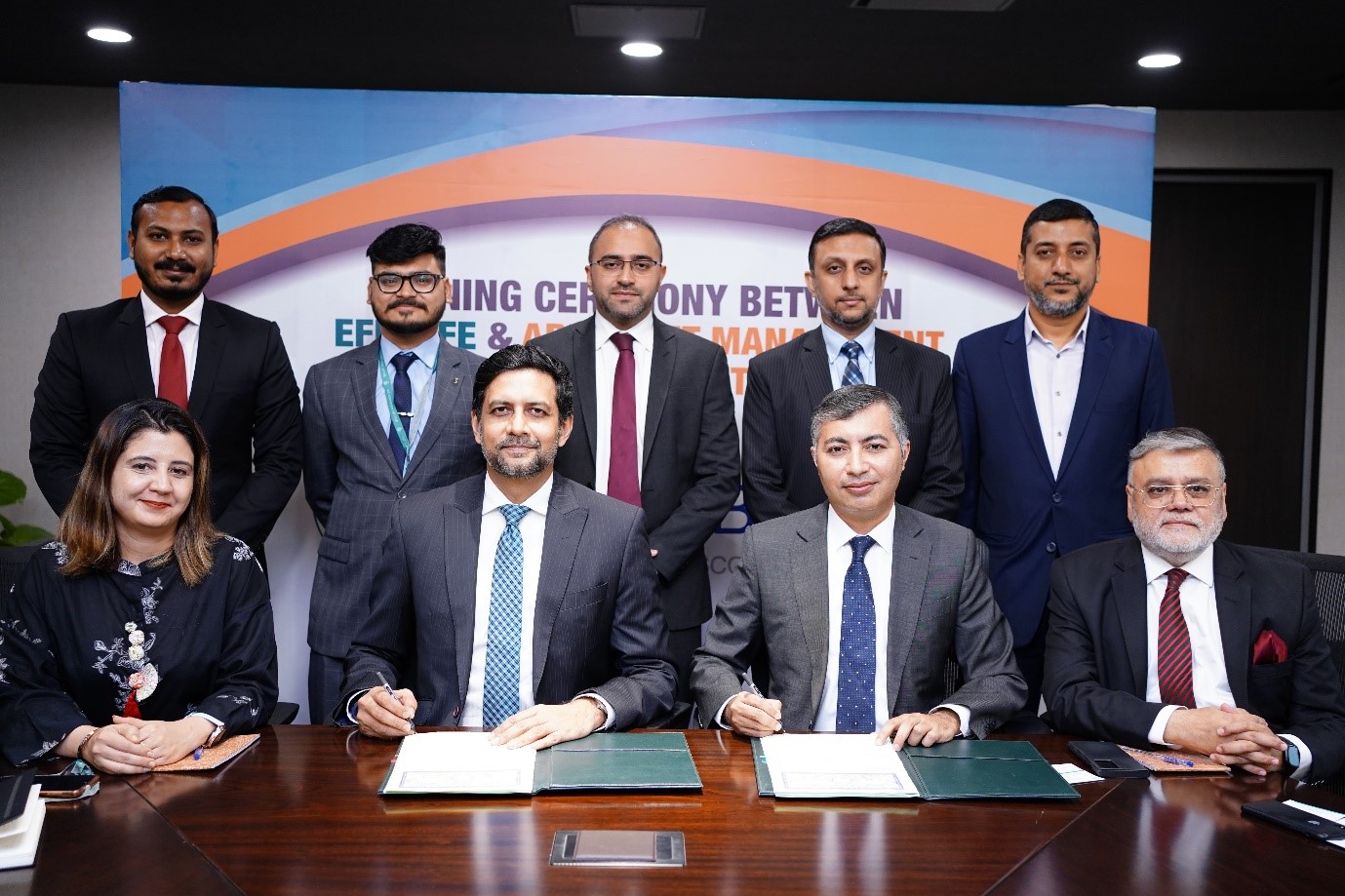 Karachi: ABL Asset Management company has teamed up with EFU Life, a leading life insurance and family takaful provider, to launch the innovative "Pension Investment Bundle" for their voluntary pension scheme account holders. This initiative aims to provide individuals with a joint benefit of investment and safety from financial risks related to life by offering financial resilience through a unique protection plan.
ABL Pension Fund aims to provide individuals with a personalized, funded (based on defined contribution) and flexible pension scheme to empower the client/participants to decide how much to invest, and how to invest it, as well as to continue investing in their pension accounts even if they change jobs. With the upgraded Pension Investment Bundle, investors can now experience complete peace of mind, ensuring the security of their families and investments during times of need. This plan now offers a lump-sum coverage equivalent to the invested amount, guaranteeing financial protection to the assured person's family in the event of the assured person's death or accidental permanent total disability.
Commenting on the partnership, Mr. Naveed Nasim, CEO ABL Funds, stated "At ABL Funds, we believe in creating value and convenience for our investors. Our commitment lies in safeguarding the best interests of our investors and by offering Insurance/ Takaful coverage we will be able to offer immediate financial relief and provide a safety net for the unforeseen challenges life may bring." He added, "We see this alliance with EFU Life a long-term and promising solution towards the fulfillment of our investor's financial needs with a peace of mind."
Mr. Mohammed Ali Ahmed, MD & CEO of EFU Life, added, "I am delighted at our collaboration with ABL Funds as we have co-created an innovative financial protection solution for the investors of pension schemes. Over the years, EFU Life has focused on customer segmentation, and through this initiative we continue its commitment to financial excellence, providing tailored solutions to reinforce resilience and promote financial independence, especially during challenging times".
This partnership between ABL Funds and EFU Life underscores the importance of collaboration in driving positive change as a testament to how two industry leaders can unite for innovation and societal betterment. Both organizations look forward in continuing their collaborative efforts to achieve even greater success in the future.