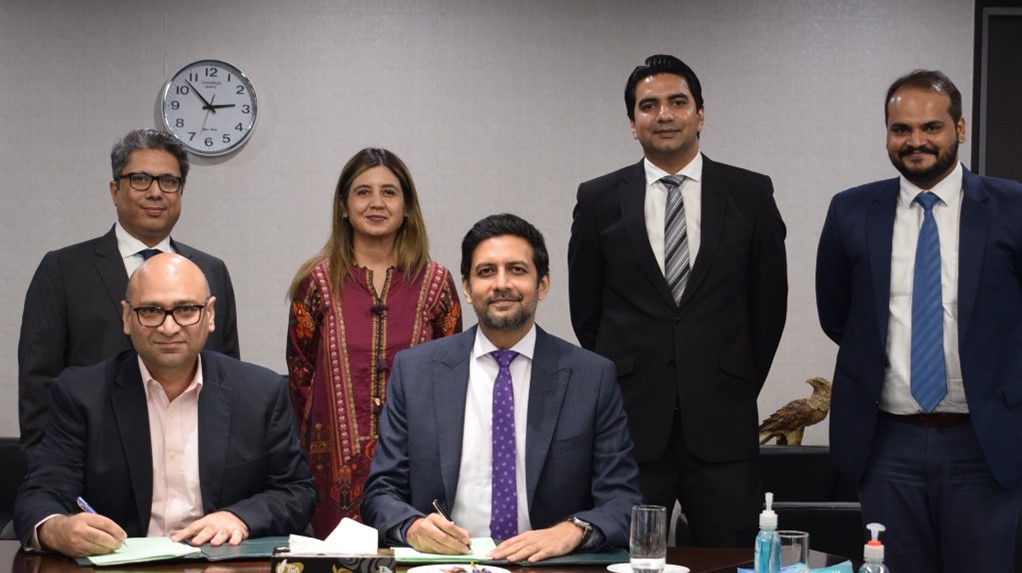 EFU Life Assurance Ltd, Pakistan's leading life insurance company, has recently expanded its digital distribution through a strategic partnership with Insurance Bazaar, one of the fastest growing Insurtechs in Pakistan.
Covid-19, which is a 1-in-100-year event, brought many challenges but at the same time created the need for financial planning solutions, resulting in a visible uptake of protection based insurance products. Through Insurance Bazaar, which is a digital marketplace, consumers will be educated about insurance offerings and utilize the comparison platform to assess several innovative offerings available in the market.
The partnership envisages a visible impact on digital financial inclusion of the masses using technology. The agreement was signed by Mr. Mohammed Ali Ahmed, Deputy Managing Director EFU Life and Mr. Nomaan Bashir, Co-Founder and CEO Insurance Bazaar a EFU Life House, Karachi. Speaking at the occasion, Mr. Mohammed Ali expressed that "We are making strides in our financial inclusion and digital insurance journey by offering need based life insurance solutions to the digital savvy customers, and I am happy to see players like Insurance Bazaar entering the Pakistani Market, focusing on insurance awareness and education, and at the same time making insurance fun and the journey interactive for the customers. While I think that the Pakistani population is still not ready to buy insurance digitally, I believe it's a matter of time only and partnerships and platforms like these is our preparation for the future" Mr. Nomaan Bashir added that, "We are thrilled to have partnered with EFU Life to bring exciting new products to the market with an all-digital paperless experience. At Insurance Bazaar, we believe in providing an end-to-end experience to the customer based on the Insurance Value Chain. You will be able to execute any/all queries and services for your EFU Life policies digitally from the comfort of your home."
With this strategic alliance, EFU Life and Insurance Bazaar look forward to serving their customers with top-of-the-line insurance products and cater to the needs and provide the best financial solutions.