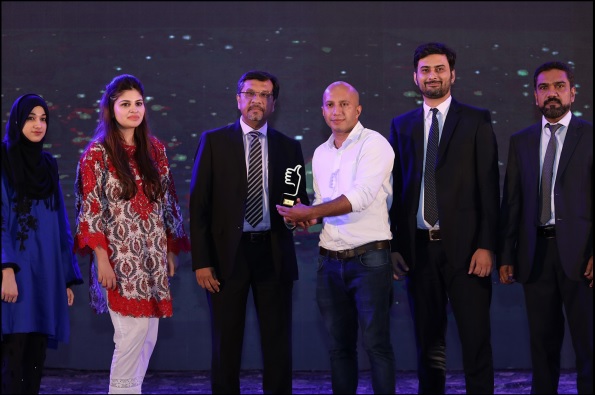 EFU Life Assurance Ltd, Pakistan's leading life insurance company wins the 'Best Insurance Tech of the Year' award for its ChatBot. This is the second consecutive year that EFU Life has been recognized by Pakistan Digi Awards for its revolutionary and innovative approach towards better services.
On behalf of EFU Life, the award was received by Mr. Arshad Iqbal, General Manager Operations.
'EFU Lifebot' is Pakistan's first insurance Chatbot on Facebook providing a convenient and seamless service to help clients with their financial planning. This is a virtual assistant fueled by machine learning to help provide automated responses and create better service experience for its clients. It allows for customers to access their policy details, view and pay their policy premium online through debit or credit card. Additionally, it provides a host of services for both customers, and non-customers, such as getting to know about the latest products and services, branch contact information, to connecting to the financial advisor for a customized insurance plan.
Pakistan Digi Awards is a distinctive award that recognizes the efforts by companies and digital agencies for creating a significant impact on businesses and lives of individuals through innovative ideas and creativity.