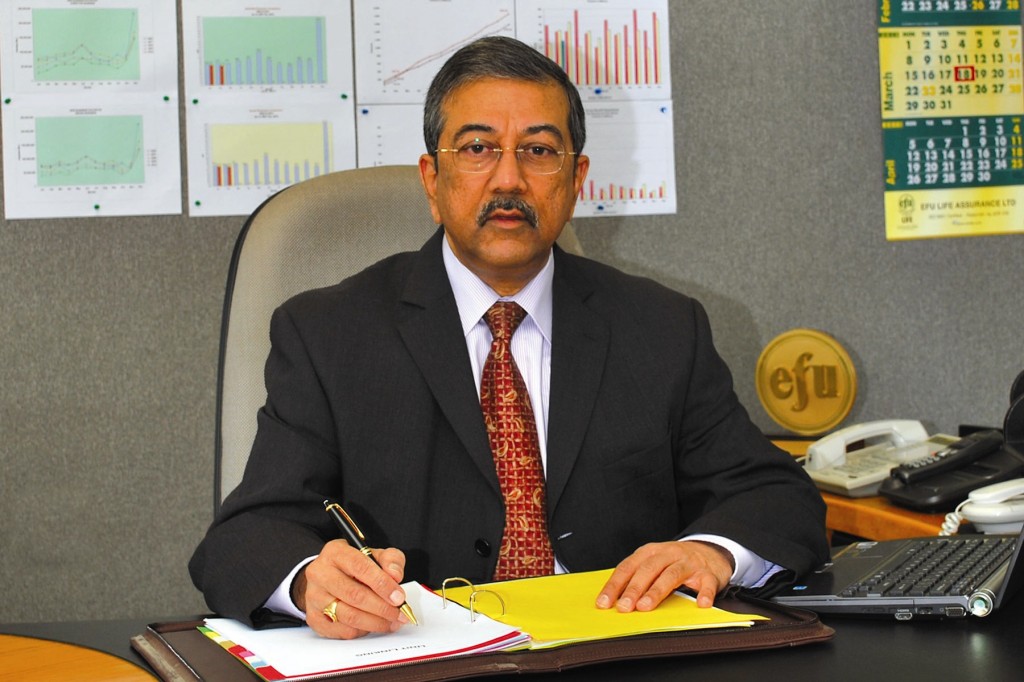 May – 2017
Dear Friends
It's my pleasure to greet you as part of the growing EFU Life family and would like to thank you for your continued patronage. The end of 2016 closed on the biggest milestone for us–the move to our new home, the "EFU Life House." Centrally located with state of the art facilities our new home is a testament to the trust that our clients have placed in us and enhances our ability to offer the best financial planning solutions and world class services.
The other major milestone achieved in 2016 was that the total assets under management crossed Rs.96 billion making your Company the third largest Asset Manager in Pakistan.
The Company continued to be recognized for its quality management, service levels and innovation through numerous awards. Additionally EFU Life has been honoured with the prestigious 'World Finance Global Insurance Award 2015' in the 7th Annual Global Insurance Awards by World News Media, securing the top position in the life insurance sector in Pakistan. Insurers Financial Strength (IFS) rating was upgraded to 'AA+' (Double A+) by JCR – VIS Credit Rating with a "Stable" outlook reflecting the Company's strong liquidity position and capacity to meet policyholder liabilities.
But, of course, the most valuable "award" for us is your continued trust and support of our Company.
In conclusion, may I wish you and your family a rather belated happy, healthy and prosperous 2017 and we look forward to being of service to you for many years to come.