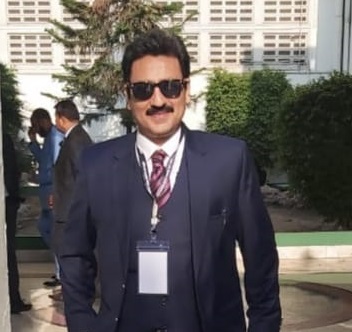 Name
Ahsan Javaid Khawaja
Designation
Chief Business Manager (CBM)
Branch
Lahore Defence
ME AND EFU LIFE:
By the grace of ALLAH Almighty I am proud to introduce myself as a successful sales consultant in life insurance industry.
I began my journey with EFU Life in 2010 as sales consultant, and currently I am holding the 2nd highest title "Chief Business Manager" in EFU LIFE. I completed my 1st BDM in 2011 and since then I have been continuously achieving success in my career.
My parents and colleagues have played a huge role in getting me here. I am very grateful to them.
For a significant amount of time, I held a strong aspiration to become the leading performer at my Company, and through the grace of Almighty Allah, that desire has been fulfilled. Over the course of 13 years, I have attained 12 BDMs, MDRT, Falcons, and even earned the privilege of driving a Company-maintained car. Furthermore, I am grateful to EFU LIFE for providing me with the opportunity to travel and broaden my horizons.
MY HOBBIES AND INTRESETS
I am fond of morning walks because I believe they keep us fresh and healthy. I also enjoy exploring new destinations and traveling the world
MY MESSAGE
"EFU LIFE provides a challenging and rewarding environment for those who are sincere, honest, and willing to pursue their dreams.
Success requires hard work and perseverance; winners never quit and quitters never win. The path to success is hidden in continuous and vigorous effort. Stay focused, have faith in Allah, and believe in yourself.
Ahsan Javaid Khawaja
Chief Business Manager| Lahore Crescent Branch,