>
Star Performer
Achieving the targets... showing utmost commitment desire for improving every second and going beyond expectations is what makes a star performer.
It is because of these star performers that companies all over the world have achieved so much and grown into huge enterprises. It is their commitment and dedication that pushes that company to the path of success. Therefore, we at EFU Life make sure that we properly identify the star performer and encourage the efforts of our sales personnel.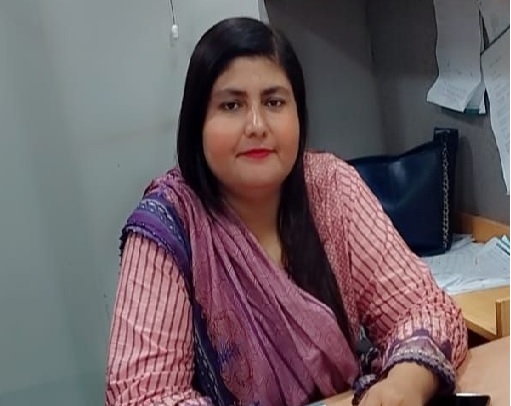 Name
Saba
Designation
Business Development Manager (BDM)
Branch
Hyderabad Galaxy
INTRODUCTION:
I'm Saba, originally from Matli, a small town in District Badin. I have completed my graduation.
ME AND EFU LIFE:
After completing my graduation, I left Matli with hopes of achieving success. The same question that lingered in the minds of my family and relatives also occupied my thoughts: How would I achieve success? I embarked on a journey, spending four months here, six months there, searching for success everywhere.
Eventually, I became a part of the EFU family. After a short period of working here, I came to realize that this is the vast ocean where my thirst for success could finally be quenched. I had tried my hand in various places, but the key factor here is leadership. Madam Durdana and Asma Qasim instilled in me a level of self-confidence I had never imagined possible.
As I learned more about the Company's products, I discovered that they are a form of service to God's creatures. With this realization, I made a commitment to deliver this service from house to house, street to street, and city to city. Although I encountered numerous challenges along the way, I have profound respect for the Company's senior management, who have consistently upheld my morale.
MY MOTIVATION
Difficulties and hard work are important ingredients in the path to success because they give you focus and discipline to progress. Difficulties represent obstacles in the way of achieving your goals, while hard work increases your energies and skills.
Just as a mother raises her child with love and prayers, the leadership at EFU elevated me from the ground to the skies.
Alhamdulillah, Today I have a Company maintained car, being a member of the MDRT, I visited many conferences not only in major cities of Pakistan but also abroad. My message to you is that patience is very important for success. Try hard, work hard, and no hardship lasts forever. Always focus on your goal and be crazy to get it.
MY MESSAGE
Operate quietly as your accomplishments resonate loudly! Last but not the least, I wish you continue on the path of success and achieve your goal. Wishing you the utmost success!
Saba
Business Development Manager (BDM) | Hyderabad Galaxy Branch.